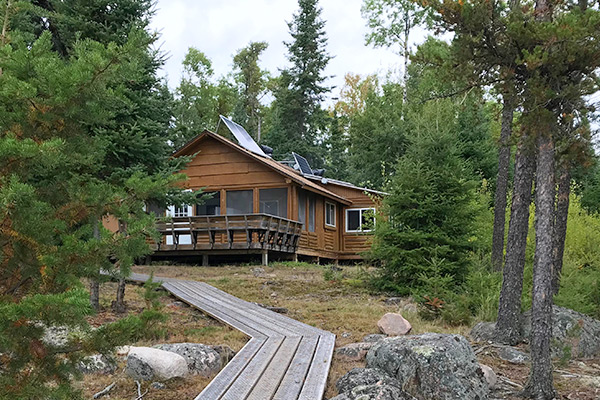 Canadian Fly In Fishing
Since 1963, CFF, the "Original" Canadian Fly-In Fishing has provided true Southern Hospitality in Northwest Ontario. 7 Great Walleye, Northern & Yellow Perch lakes. 10 well equipped remote outpost cabins with solar lights and showers. Satellite phones accessible to each lake. Throughout the years it has always been our aim to provide our guests the optimum in quality remote outpost fishing and hunting.
Testimonialview all
Fishing is always "good" but the weather trumps everything. In the dark brown stained waters of the Bloodvain river system, a little sunlight can sure heat things up (in the early spring at least). When the weather was nice, the fishing was indescribable. I'm sure the old timers who have been up ...
Fishing & Hunting

Activities

Services

Meal Plans

Type of Lodging
close
American Plan:
All meals and enhanced services such as daily maid service are included in the price of these packages.
Housekeeping:
Includes only basic services, cabins are equipped with a kitchen and the utensils to make your own meals. Meals are not included.
Modified American Plan:
Generally includes 2 meals a day instead of 3 and some or all of the resorts enhanced services.