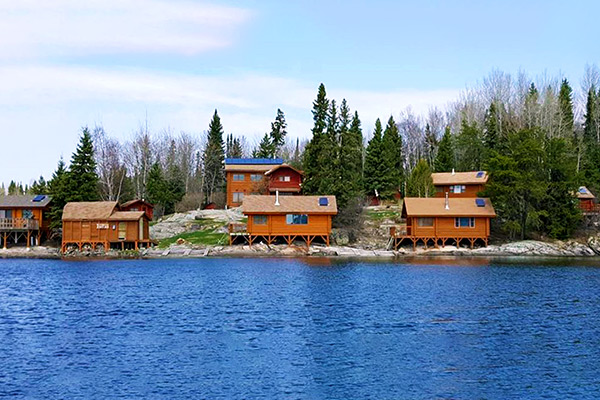 Eagle's Nest
Explore beautiful Wabaskang Lake from the convenience of your own PRIVATE BUNGALOW near Perrault waterfalls. Drive to the modern 2-bedroom Eagle's Nest cottage with full kitchen, bath, laundry, and spacious living room. Sleeps up to six. Launch your own boat from private dock. $1400/ week for a lake full of perch, walleyes, small mouth, and pike.
Testimonialview all
It's like camping at the Holiday Inn. This place is beautiful!
Fishing & Hunting

Flyfishing
Moose Hunting
Bear Hunting
Small Game
Duck Hunting

Activities

Services

Package Plans
Adventure/Eco Tours

Meal Plans

Type of Lodging
close
American Plan:
All meals and enhanced services such as daily maid service are included in the price of these packages.
Housekeeping:
Includes only basic services, cabins are equipped with a kitchen and the utensils to make your own meals. Meals are not included.
Modified American Plan:
Generally includes 2 meals a day instead of 3 and some or all of the resorts enhanced services.