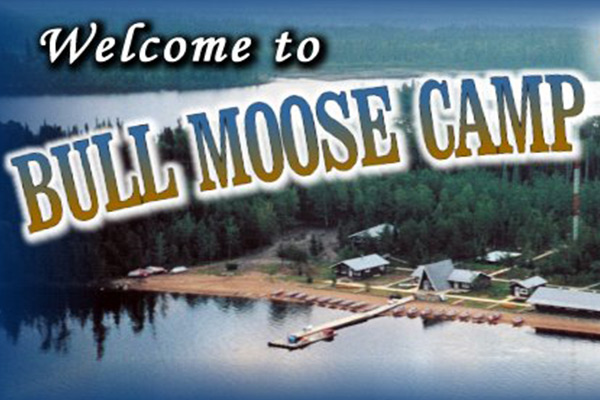 Bull Moose Camp
Looking for a problem free, quality 3, 4, 5 or 7 day fishing vacation? Proudly owner operated by Tom & Shara Metzner. Located 65 Air miles NE of Red Lake on Upper Goose Lake at the headwaters of the famous Berens River system. No commercial fishing on this 10,000 acres of water and with the nearest logging road 30 miles away, access is limited to airplane year round! Walleye fishing beyond belief with hundreds of 27 to 32 inchers each season and many northern pike over 42" as well. Clean, comfortable, well maintained accommodations w/ full baths, pure fully treated 24hr hot & cold running water plus silent electric power for 24hr lights, refrigeration & freezers. Quality, fully equipped LUND boats with 15 hp Outboards. Free Wireless Internet. Get your free detailed information kit with a long list of references now!
Fishing & Hunting

Activities

Services

Package Plans
Internet Connection

Meal Plans

Type of Lodging
close
American Plan:
All meals and enhanced services such as daily maid service are included in the price of these packages.
Housekeeping:
Includes only basic services, cabins are equipped with a kitchen and the utensils to make your own meals. Meals are not included.
Modified American Plan:
Generally includes 2 meals a day instead of 3 and some or all of the resorts enhanced services.