Your Fishing & Hunting Outfitters
Manitou Weather Station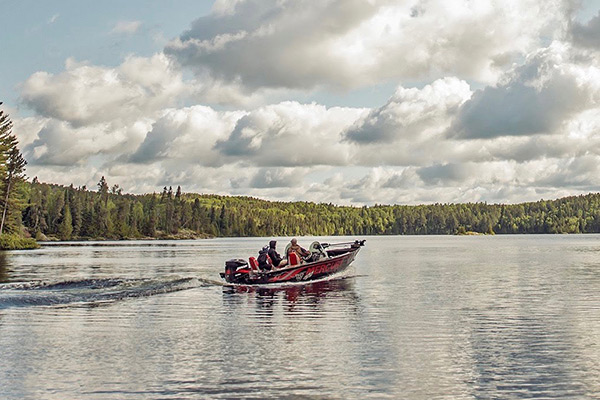 The four of us had a terrific time. No one can believe my brother and I caught 73 fish in one six hour period. Tell the gang that they all did such a great job that their punishment will be that I'll return many times. Thanks for everything. ...
view all
Northwestern Ontario is one of the top fly-in fishing destinations in Canada. Lower Lake Manitou is located right in the heart of it all and with the lodge being located in the most remote region of the lake, you are guaranteed a peaceful wilderness vacation along with multiple opportunities to see wildlife and experience many adventures. Combining these features with the great fishing and luxurious lakeside cabins, you have the recipe for the best fishing trip of your life. Primarily, we are a fly-in lodge, but determined individuals who want to use their own boats can boat-in to the lodge.
Contact Information:
FISHING & HUNTING
ACTIVITIES
SERVICES
Package Plans
Daily Fly-out Fishing
Internet Connection
MEAL PLANS
American Plan
Modified American Plan
TYPE OF LODGING
Boat-in Lodge
Fly-in Lodge
Boat-in Outpost
close
American Plan:
All meals and enhanced services such as daily maid service are included in the price of these packages.
Housekeeping:
Includes only basic services, cabins are equipped with a kitchen and the utensils to make your own meals. Meals are not included.
Modified American Plan:
Generally includes 2 meals a day instead of 3 and some or all of the resorts enhanced services.