Your Fishing & Hunting Outfitters
Evergreen Lodge Ltd.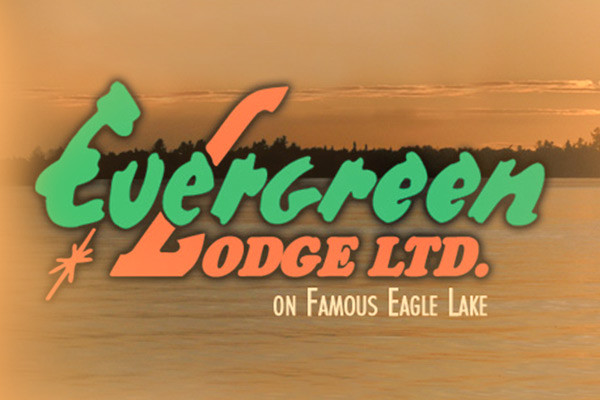 Evergreen Lodge is centrally located on Eagle Lake, in Little Neck Bay. At Evergreen Lodge we offer complete American Plan and Housekeeping packages to suit your needs. Fish for Walleye, Northern Pike, Muskie and Smallmouth Bass.
Contact Information:
FISHING & HUNTING
ACTIVITIES
SERVICES
MEAL PLANS
Housekeeping
American Plan
Public Dining Room
TYPE OF LODGING
close
American Plan:
All meals and enhanced services such as daily maid service are included in the price of these packages.
Housekeeping:
Includes only basic services, cabins are equipped with a kitchen and the utensils to make your own meals. Meals are not included.
Modified American Plan:
Generally includes 2 meals a day instead of 3 and some or all of the resorts enhanced services.