Your Fishing & Hunting Outfitters
Wine Lake Camp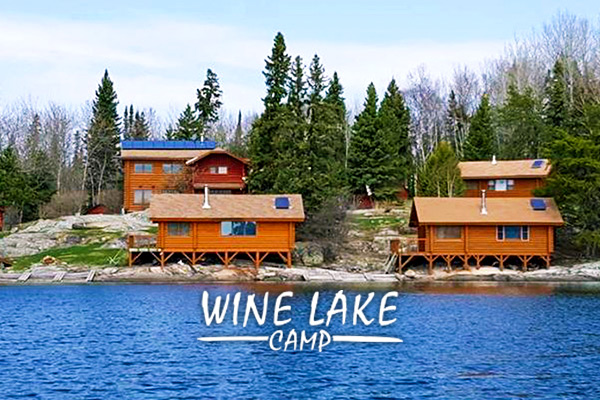 My trip to Wine Lake was a life altering experience. Whether it was the primitive setting, the commune with nature or just the good fishing and stories, Wine Lake Camp is one vacation I would enjoy taking for the rest of my life!" ...
view all
Visit the Ontario Angler Awards Lodge with the most released Trophy Fish! Wind past a waterfall - find paradise at the only secluded resort on Wine Lake. Our spectacular log housekeeping cabins. woodstoves, Coleman lanterns & an old time ice house help preserve the feel of earlier days in the North. Conservation minded fishing on our remote lakes for Trophy Walleye, Pike, Lake Trout, Jumbo Perch and Smallmouth! Get Back to nature with Quality fisheries and service. The only thing we overlook is Wine Lake..... - Adventure back to a simpler time
Contact Information:
FISHING & HUNTING
ACTIVITIES
SERVICES
Package Plans
Adventure/Eco Tours
MEAL PLANS
TYPE OF LODGING
Boat-in Lodge
Fly-in Lodge
Drive-in Outpost
Boat-in Outpost
Fly-in Outpost
close
American Plan:
All meals and enhanced services such as daily maid service are included in the price of these packages.
Housekeeping:
Includes only basic services, cabins are equipped with a kitchen and the utensils to make your own meals. Meals are not included.
Modified American Plan:
Generally includes 2 meals a day instead of 3 and some or all of the resorts enhanced services.