Your Fishing & Hunting Outfitters
Peffley's Canadian Wilderness Camp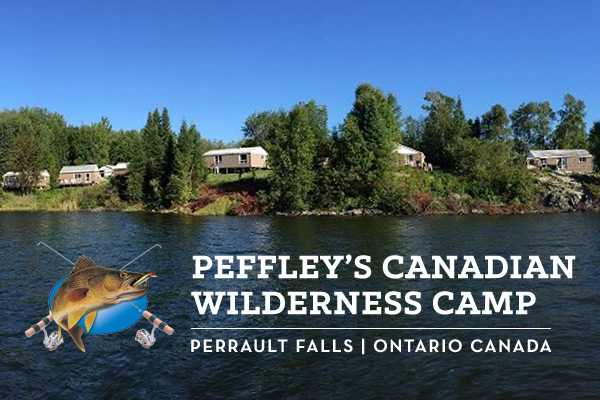 "The view of "Welcome Rock" pretty much says what we felt the week we were there. The extremely clean cabin with the clean crisp sheets on the bed, and the shiny floors really impressed us. The well stocked kitchen with the 3 iron skillets really made us feel at home too, and you just can't say enou ...
view all
Boat in 12 scenic miles... to the best fishing and only camp on the North end of Wabaskang Lake. True wilderness adventure - no roads. Remote setting without fly-in prices and restrictions. Cabins fully modern with electric and running water. Fish as many as six other lakes from camp via easy portages by boat and foot. Enjoy excellent fishing for Walleye, Northern Pike, Jumbo Perch, Smallmouth Bass and Lake Trout all within 15 minutes of camp! Stop boating and start fishing. ** Just remote enough to be comfortable**
Contact Information:
FISHING & HUNTING
ACTIVITIES
Bird Watching
Hiking
Photography
SERVICES
Package Plans
Adventure/Eco Tours
MEAL PLANS
TYPE OF LODGING
close
American Plan:
All meals and enhanced services such as daily maid service are included in the price of these packages.
Housekeeping:
Includes only basic services, cabins are equipped with a kitchen and the utensils to make your own meals. Meals are not included.
Modified American Plan:
Generally includes 2 meals a day instead of 3 and some or all of the resorts enhanced services.