Stanley's Resort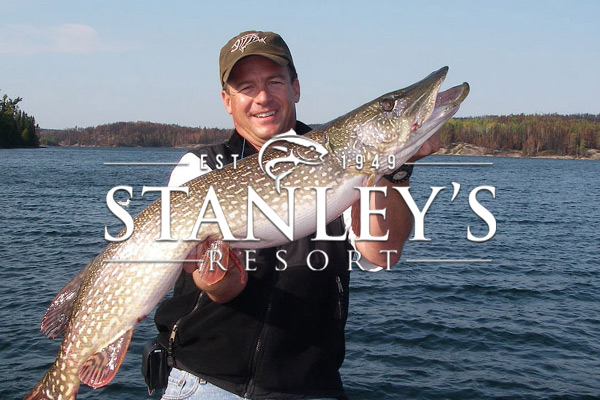 Rob, this was, by far, our best Canadian fishing trip ever! The service we received was fantastic, from housekeeping to personal launching/docking, from new customer guide service to free fish cleaning; everything was first class all the way. Our unit was immaculately clean, beds were extremely co ...
view all
- Deluxe Drive-in HK Resort - Immaculate Five Star Cottages - Located on the sheltered west arm of Eagle Lake - Sportsmen or Families - Six varieties of fish - 4-stroke Yamaha Motors - Carpeted Lund boats feature pedestal seats, depth finders - all gas, bait included and fish cleaning with package Visit Stanley's and see why our guests keep returning again and again.
Contact Information:
FISHING & HUNTING
ACTIVITIES
Canoe Outfitter
Photography
SERVICES
Aircraft Service
Package Plans
Daily Fly-out Fishing
MEAL PLANS
Housekeeping
American Plan
TYPE OF LODGING
Drive-in Lodge
Boat-in Outpost
Fly-in Outpost
Winter Accommodation
close
American Plan:
All meals and enhanced services such as daily maid service are included in the price of these packages.
Housekeeping:
Includes only basic services, cabins are equipped with a kitchen and the utensils to make your own meals. Meals are not included.
Modified American Plan:
Generally includes 2 meals a day instead of 3 and some or all of the resorts enhanced services.