Your Fishing & Hunting Outfitters
Eagle Lake Sportsmen's Lodge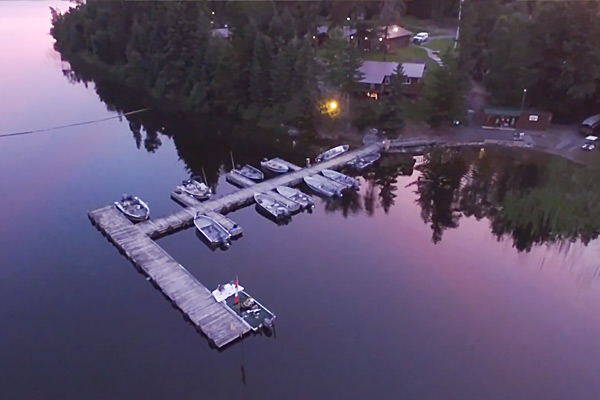 "I've have the privilege of sharing three consecutive fishing trips to ELSL with my adult daughter. Just Dad and Daughter fishing and spending great time together. What I got was three years of having my daughter "out fish" me by catching the biggest fish each year. Still, a great place to relax ...
view all
On the West Arm of Eagle Lake. Quaint, quiet resort with 9 fully modern housekeeping log cabins, Excellent Walleye, Northern, Small Mouth Bass, Lake Trout & Musky Fishing, Archery Moose, White tail & Grouse Hunts, Boats and motor rentals, gas, bait & licences. Guides upon request.
Contact Information:
FISHING & HUNTING
ACTIVITIES
SERVICES
Package Plans
Daily Fly-out Fishing
Internet Connection
Camp Ground
MEAL PLANS
TYPE OF LODGING
close
American Plan:
All meals and enhanced services such as daily maid service are included in the price of these packages.
Housekeeping:
Includes only basic services, cabins are equipped with a kitchen and the utensils to make your own meals. Meals are not included.
Modified American Plan:
Generally includes 2 meals a day instead of 3 and some or all of the resorts enhanced services.