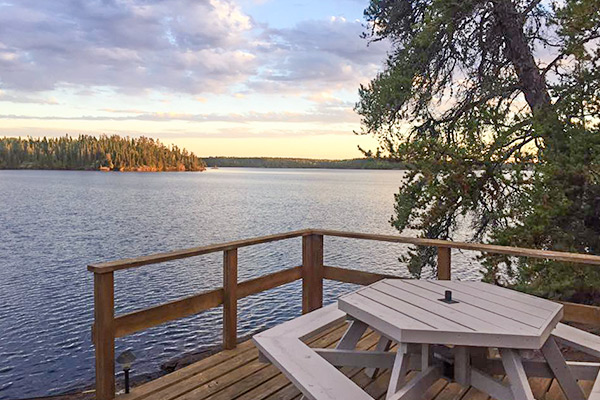 Route Lake Lodge
Drive to and boat in. The only resort on the lake, located 22 miles north of Dryden, Ontario. With six fully modern HK AP cabins overlooking the lake. Excellent opportunities for trophy walleye, northern, lake trout and small mouth bass* either in the main lake or one of many portage lakes. Bear, Moose and Deer Hunts available. Free Wireless Internet! "The Lure of a Peaceful Wilderness Experience" (*only in one lake)
Testimonialview all
Now that we're all settled back home in Madison, I wanted to write and tell you how much we enjoyed the lodge. The accommodations were great and the two of you were wonderful hosts. When I show people the pictures, they can't believe just how picture perfect the cabins and grounds look. We'll nev ...
Fishing & Hunting

Deer Hunting
Moose Hunting
Bear Hunting
Small Game

Activities

Services

Package Plans
Internet Connection

Meal Plans

Housekeeping
American Plan
Modified American Plan
Public Dining Room

Type of Lodging
close
American Plan:
All meals and enhanced services such as daily maid service are included in the price of these packages.
Housekeeping:
Includes only basic services, cabins are equipped with a kitchen and the utensils to make your own meals. Meals are not included.
Modified American Plan:
Generally includes 2 meals a day instead of 3 and some or all of the resorts enhanced services.