Member Services
How to Find Your Google Co-ordinates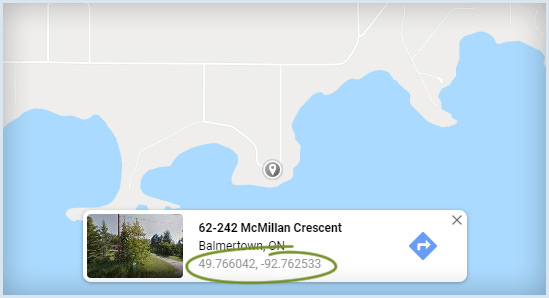 When you check your listing on our website, please also check your location on the on-line freemap.ca map. If your location is not correct, we need you to give us an exact location.
How to Find Your Google Co-ordinates
Go to Goggle Map and centre on Northwestern Ontario on the screen and zoom in to your location
Click on your location and a marker will appear on the spot and a a text box will appear below with your co-ordinates
Copy these long numbers and e-mail them to info@freemap.ca to relocate your marker to the correct spot on the Patricia Region map
Every member gets one free icon at the location of their choice on the map for each separate ad they have placed on the printed map. If you wish to have an icon at more of your locations (i.e. outposts), they are available for $25.00 per icon per year. To do so, contact me and arrange to have them added.
Check Out Our New Website!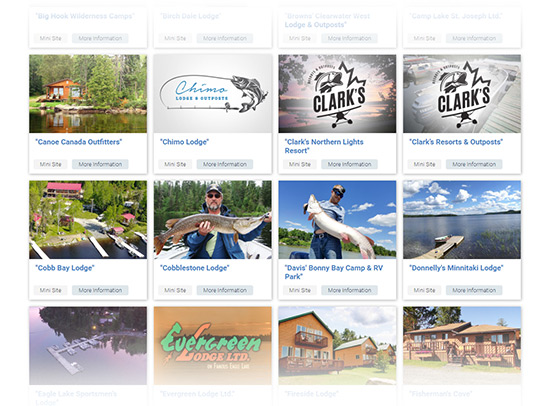 Our newly redesigned interactive website freemap.ca is up and running. Please check it out as we think it is really great! Although you may find some minor errors - don't worry. We're on top of it and double checking everything so it will be in tip top condition, but please feel free to notify us if something is amiss.
Mini Site Update
We are asking that you go on and check Your Mini Site Listing for any changes or errors. If you find anything, please let us know. WE will do the changes for you ! At no charge to you ! Need to change the contact info or camp description, add different photos, or a new testimonial - please send us the info and we will look after it for you.
We know that most of you already have great photos and glowing testimonials on your own sites, but may be too busy to move them over to your PRTC website listing. We have taken this exercise one step further have moved them from your own site onto our sites. We can't see how this would be an issue, because by having them posted on your site, they are already out there for the world to see. By having more content on our site and a link over to your site, we see this as a win - win situation for everyone. But as noted above, if you don't want us to post your testimonials on our site, just let us know.