Article Category:
Hunting
Ruffed Grouse Hunting in Northwestern Ontario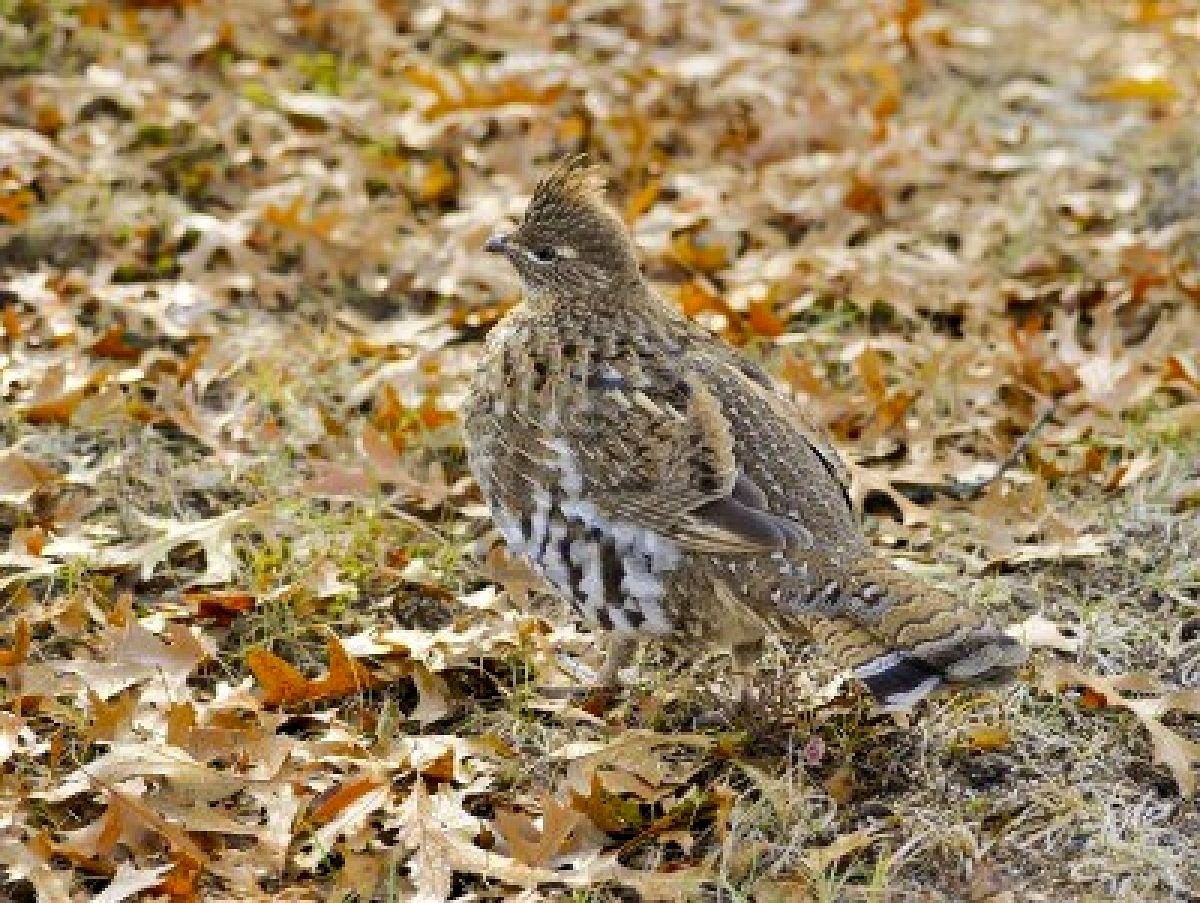 Hunting grouse in Northwestern Ontario can be a fun, rewarding experience! For those with a hunting license and an appetite for fresh bird, why not look into ruffed grouse hunting while on your vacation in Northwestern Ontario? Grouse are common across Northwestern Ontario, and make a tasty meal.
What is a Ruffed Grouse
Ruffed grouse, or Partridge, are non-migratory birds that are in the pheasant family. They are found throughout Northwestern Ontario. Grouse generally have white undersides, brown backs, with a grey chest and sides. They are about 30 cm long, and the females can lay up to 15 eggs at a time. Their nests are on the ground, usually in dense vegetation. The males and females can be difficult to tell apart. Ruffed grouse generally stay on the ground, looking for food such as seed, berries, needles and insects. They are able to fly short distances. When hunting ruffed grouse, it is a good idea to keep an eye out in tall grass or in the ditch. Partridge generally stay on the ground, although they do occasionally rest in a tree. Keep an eye out, and once you spot one be sure to keep an eye on it as they tend to be quick and have great camouflage.
Hunting tips
Be quiet to avoid scaring away the birds
Wear hunter's orange as a safety precaution- you want other hunters to be aware of your location
Hunting alone is not recommended
It is best to hunt in the early morning or late afternoon
Read the recent regulations before hunting and be sure to follow them
When walking through the bush or on a trail, stop occasionally and scan for birds
How to skin/prepare
Ruffed grouse, also known as partridge, are very easy to clean and fairly mess-free. It is best to clean the birds as soon as possible, as they are easier to pull apart while they are still warm. Lay the bird breast side up, and place your feet on its wings. Slowly pull the bird up by the feet, making sure you have a firm hold. If you grab too high on the feet, the legs may just come off, which is not what we want. Pulling will separate the breast and wings from the rest of the bird. The head, insides and legs should all pull up and through the breast cavity. If you would like to eat the legs, cut them off using clippers or a knife and keep the fleshy part. Now that you have pulled off the rest of the body, you should be left with wings attached to the breast. Pull any remaining feathers off the fleshy part of the breast, and pull out any remaining entrails left inside the breast. Once you can see the joints of the wings attached to the breast, cut them off using a knife. It is a good idea to remove the wings once you have your bird at home, as at least one attached wing is necessary while transporting your kill to help conservation officers identify the bird. To debone the breast meat, find the backbone. Take a sharp knife, and cut against that bone on each side, all the way though the breast. That's it! You should be left with a nice grouse breast, ready to be washed, cut and cooked.
How to Cook
Ruffed grouse can be cooked in many different ways. Here are two classic ways to cook fresh partridge:
Roasted Grouse
Preheat the oven to 350 degrees F
Baste the bird, and set it on a roasting pan rack
Place in the oven, and let it cook for about 60 minutes
Once it's done, take it out and cover it loosely with aluminum foil, with enough space to allow steam to escape
Let stand for 10 minutes, and serve
Grilled Grouse
Flatten the breast and marinate as desired
Place the marinated breasts in a lightly-oiled pan
Grill for 30-40 minutes, turning occasionally
Use leftover marinade as a baste
Serve and enjoy