Article Category:
Hunting
Perhaps the most asked questions from outdoor enthusiasts is: where is your favorite place to hunt and/or fish? The answer is easy.
It's a place where seemingly endless forests stretch from here to heaven…broken only by rivers and lakes teeming with giant walleyes, pikes, bass, trout, walleye fishing, bass fishing, trophy pike and more. It's a sanctuary gigantic whitetail deer, moose and black bear- not to mention incredible water fowl and upland bird populations such as ducks, grouse and pheasants. It's a land inhabited by some of the most friendly and honest folks you'll ever meet. And it's a destination that, despite what you think, is remarkably easy and affordable to experience.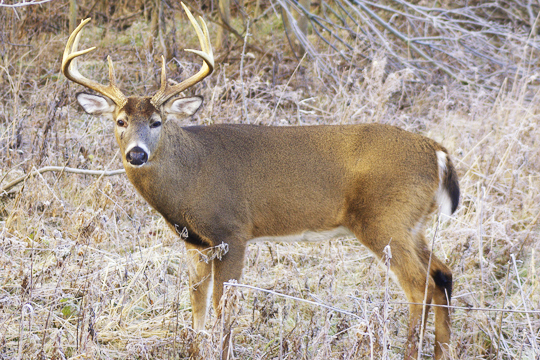 Now I know you're probably saying, "That place sounds too good to be true." And honestly, it is that good. But truthfully, it does exist. It's Ontario; Canada's second-largest province covering roughly ONE MILLION SQUARE MILES! And virtually every inch of the Patricia Region Canada's Heartland is prime hunting habitat, fishing habitat and walleye fishing.
As for growing big animals, I always tell people it must be something in the water in Ontario, because they're simply HUGE. I've seen black bears there that look more like grizzlies… on steroids. My first 60-inch moose came from (you guessed it) Ontario, with bigger moose spotted throughout the adventure but eluding a clear shot.
And the whitetails, oh my goodness the huge whitetails! Do a Google search on the "Dryden Buck" and you'll see what I mean. The 223-inch gross-score "Dryden Buck" was unfortunately taken illegally (after legal hunting hours and by a trespassing "hunter") but was nearly big enough to overtake Milo Hansen's 12-pointer as the B&C world record. It was taken just north of Dryden, Ontario in 2003. The "Dryden Buck's" genetics are still out there, along with the DNA of other monster bucks, black bears and small game that prowl the region.
It's not only big antlers that grow well in Ontario. It's body size too. I don't know how many times I've seen massive whitetail approaching through thick cover, convincing myself I was about to be vaulted into the B&C record books… only to realize the deer wasn't a buck at all, but yet another colossal doe. Yes, even the females grow to epic proportions. Three hundred-plus pound bucks are routine. Their antlers usually hued in a rich brown color, have exceptional mass and character. Like I said, there must be something in the water.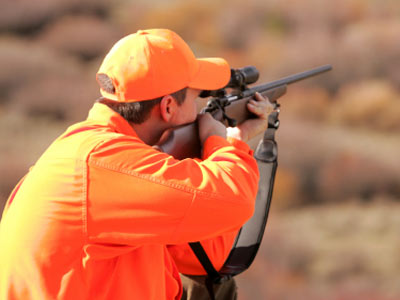 While all these brute bucks are rubbing cedars big as telephone poles north of the US border, most American deer hunters don't have a clue about them. They're busy applying for tags in Iowa, Kansas and other "big buck" states – and usually coming up empty handed with hopes for a tag next year. Instead you guys and gals can buy your Whitetail tags OVER THE COUNTER in Ontario. That's right: a guaranteed hunt in trophy deer country every year is just a short drive or fly away.
If you're apprehensive about leaving the country or think it's a big hassle getting to Ontario, think again. I've always enjoyed smooth sailing on the customs/border crossings – whether I've gone by plane or automobile. Having a US passport is necessary for air travel. Currently, if you're traveling by ground, a state drivers license and birth certificate will get you across the border and back easy.
Every outfitter I have dealt with in Ontario has been first rate. They work their tails off to take care of you and make sure your adventure is one you'll remember for a lifetime. They are also incredibly knowledgeable about the terrain and game animals you're after. So if you are fairly new to bear hunting, moose hunting, small game hunting, walleye fishing, calling lovesick moose, pursuing forest whitetails or other scenarios – don't sweat it. The guides in Ontario know their stuff.
As a guy who can't get enough of seeing monster whitetails (as well as moose, bears, dozens of grouse flushes a day and scores of ducks), Ontario is as about good as it gets any place on earth. If you are like I am, then hop on a plane, train or automobile and get your butt to Ontario. Without question, you'll be glad you did.
Happy Hunting.