Rabbit Fricassee
INGREDIENTS * 1 (3 pound) rabbit, cleaned and cut into pieces * 1/2 cup vegetable oil * 2 tablespoons all-purpose flour * 1 tablespoon butter, melted * 1 teaspoon lemon juice * 1/2 teaspoon hot pepper sauce * 1/2 teaspoon celery salt * 1/2 teaspoon salt * 1/4 teaspoon pepper * 1 egg * 1 cup evaporated milk DIRECTIONS 1. In a skillet, brown rabbit in oil; drain. 2. Cover rabbit with boiling water; cover and simmer for 30-40 minutes or until tender. Remove meat and keep warm. 3. Bring cooking liquid to a boil; boil, uncovered, until reduced to 2 cups. 4. In a bowl, combine flour and butter until smooth; gradually add a small amount of cooking liquid. Return to skillet. Whisk in remaining liquid. 5. Add lemon juice, hot pepper sauce, celery salt, salt and pepper. Bring to a boil, stirring constantly; cook and stir for 2 minutes. 3. Reduce heat. Combine the egg and milk; gradually whisk in sauce. Cook for 1 minute or until thickened and mixture reaches 160 degrees F. Pour over the rabbit.
You may also be interested in:
Read Full Article
High Heels to Hip Waders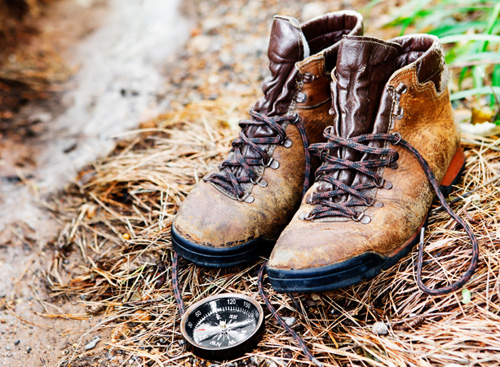 A PRTC staffer shares stories of her many outdoor adventures in her varied footwear collection.
Read Full Article
The Invincible Pike Fly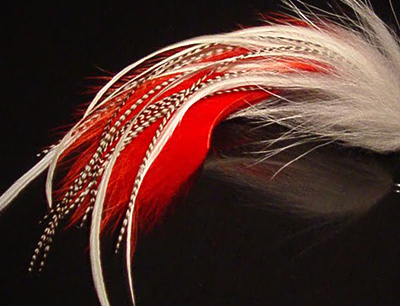 Simple article going over the details on how to create one of the worlds most durable flies for fly fishing. This fly can stand up to it all! record size pike, muskie, snapper, lake trout, sea trout,even sharks! Basically, whatever you can land with a fly rod. nter "The Invincible", the pike fly that can be tied as big as you want, with synthetics that shed water like a happy duck.