Rabbit Stew
INGREDIENTS: * 1 rabbit, cut into serving pieces * 1 large onion, chopped * 1tbsp salt * 1tsp black pepper * 6cups boiling water * 1cup carrots, sliced * 1cup diced potato * 1/4cup flour * 1/2cup cold water DIRECTIONS: 1. place pieces of rabbit meat, onion, celery, salt and pepper in a large saucepan, add boiling water, cover tightly and simmer for 2 hours. 2. Add carrots and potato and continue cooking until tender. 3. Mix flour and 1/2 cup cup cold cols water to make a paste and add this mixture to the stew to thicken.
You may also be interested in:
Read Full Article
High Heels to Hip Waders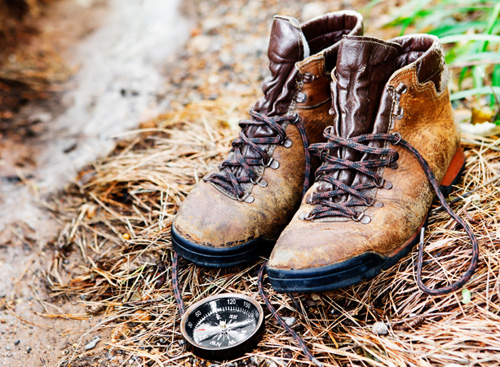 A PRTC staffer shares stories of her many outdoor adventures in her varied footwear collection.
Read Full Article
The Invincible Pike Fly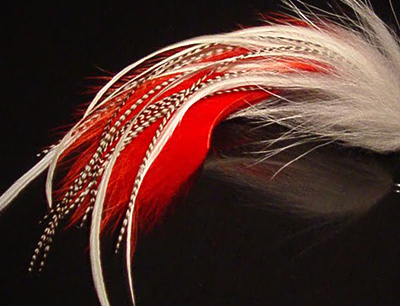 Simple article going over the details on how to create one of the worlds most durable flies for fly fishing. This fly can stand up to it all! record size pike, muskie, snapper, lake trout, sea trout,even sharks! Basically, whatever you can land with a fly rod. nter "The Invincible", the pike fly that can be tied as big as you want, with synthetics that shed water like a happy duck.
Read Full Article
A Hunting We Will Go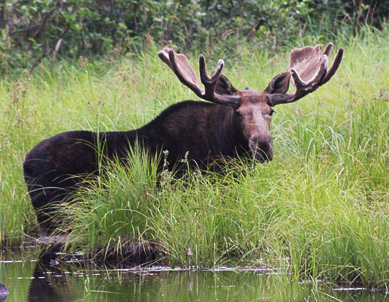 Local hunter tells the story of how he came across an over-sized buck while out hunting a friends farm land, deep in the heart of the Patricia Region. As I stood looking down at the full bodied, skinned out animal (which completely resembled the proportions of a human being), I wondered where the other guy in their party was! It was spooky to see something so similar to a man lying there while the northern lights (or jiibayag niimi'idiwag) streaked across the sky. This was the first, and only time, I have witnessed a multi-colored Aurora Borealis. Reds, blues, yellows, and greens sprinkled through the night air. The spirits were speaking on this chilly evening, and I shuddered in fear.