Stuffed Squirrel
INGREDIENTS: * 2 squirrels, skinned & eviscerated, but still in one piece * 2/3cup vegetable oil * 1/2cup vinegar or lemon juice * 2.5cups dry bread crumbs * 1/2tsp salt * 1/4tsp pepper * 1 medium onion, chopped * 1/2cup milk * 1/2cup butter, melted DIRECTIONS: 1. Prepare squirrel carcasses as outlined in ingredients. 2. Marinate squirrels for 3hours in a mixture of the vegetable oil and vinegar or lemon juice. 3. Mix breadcrumbs, salt, pepper, and chopped onion. add just enough milk to moisten the stuffing. 4. Fill squirrels with stuffing mixture and close the openings 5. Place squirrels in uncovered roasting pan and baste with butter. 6. Roast at 375F for 1.5 - 2 hours or until tender. * Baste every 15 minutes during cooking.
You may also be interested in:
Read Full Article
Trolling Up Moonlit 'Eyes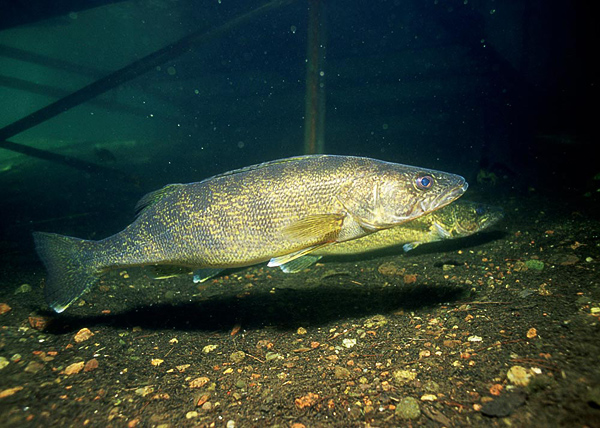 Walleye really turn on at dawn and dusk. the walleye's unique eye structure gathers light better than a squirrel-on-steroids gathers nuts, and this gives the walleye a huge advantage at low light times. It's like walleye are wearing night-vision goggles while they are feasting on those helpless little yellow perch.
Read Full Article
A Hunting We Will Go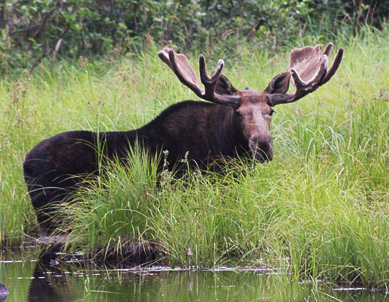 Local hunter tells the story of how he came across an over-sized buck while out hunting a friends farm land, deep in the heart of the Patricia Region. As I stood looking down at the full bodied, skinned out animal (which completely resembled the proportions of a human being), I wondered where the other guy in their party was! It was spooky to see something so similar to a man lying there while the northern lights (or jiibayag niimi'idiwag) streaked across the sky. This was the first, and only time, I have witnessed a multi-colored Aurora Borealis. Reds, blues, yellows, and greens sprinkled through the night air. The spirits were speaking on this chilly evening, and I shuddered in fear.
Read Full Article
Lac Seul Walleye Fishing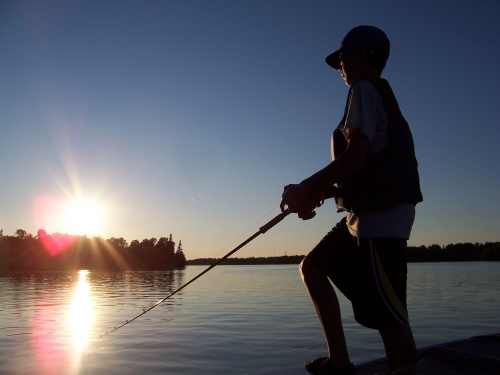 Lac Seul is a large Northwestern lake located in Ontario. It is a tea-coloured lake known for it's outstanding walleye fishing. Walleye are the most popular fish for eating in Canada. However, walleye are not the only type of fish in Lac Seul. Lac Seul also has many Northern Pike and record sized Muskie. If you are looking for "Walleye Heaven", then a Lac Seul Walleye fishing trip is the trip for you.