Venison Stew
INGREDIENTS * 3 pounds venison (deer meat) * 7 cups water as needed * 5 cubes beef bouillon cube * 1 onion, thinly sliced * 1/3 cup all-purpose flour * 2 tablespoons vegetable oil * 1 1/2 cups sliced carrots * 1 1/2 cups chopped celery * 1 1/2 cups potatoes, cubed * 1/2 cup all-purpose flour * 1 cup hot water DIRECTIONS 1. Cut meat into bite-sized pieces. Mix with onions, and toss mixture with 1/3 cup flour. Heat oil in a large saucepan, and cook over medium low heat until browned. 2. Place browned meat and bouillon cubes into crock pot. Add water until meat is covered with 1 inch liquid. Cover. Slow cook on high for about 5 hours. This should be long enough to make meat very tender. 3. To thicken up the gravy, mix 1/2 cup flour with 1 cup hot water until flour is dissolved. Pour into crock pot, and stir. Repeat if not thick enough. If you are not using veggies, the stew is ready to pour over the rice now. If you are going to use veggies, add them now. Cook until vegetables are tender.
You may also be interested in:
Read Full Article
A Hunting We Will Go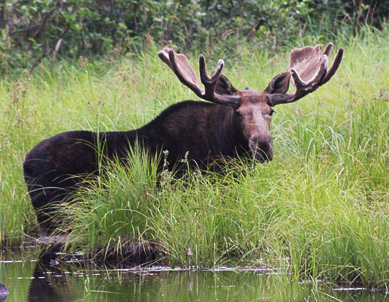 Local hunter tells the story of how he came across an over-sized buck while out hunting a friends farm land, deep in the heart of the Patricia Region. As I stood looking down at the full bodied, skinned out animal (which completely resembled the proportions of a human being), I wondered where the other guy in their party was! It was spooky to see something so similar to a man lying there while the northern lights (or jiibayag niimi'idiwag) streaked across the sky. This was the first, and only time, I have witnessed a multi-colored Aurora Borealis. Reds, blues, yellows, and greens sprinkled through the night air. The spirits were speaking on this chilly evening, and I shuddered in fear.