About
Anishinabi is a fly-in fishing lodge with unparalleled Lake Trout Fishing, tropy Walleye and Northen Pike fishing and extremely successful Black Bear Hunting. One can fly-in from Vermillion Bay or drive-in with a 4×4 SUV.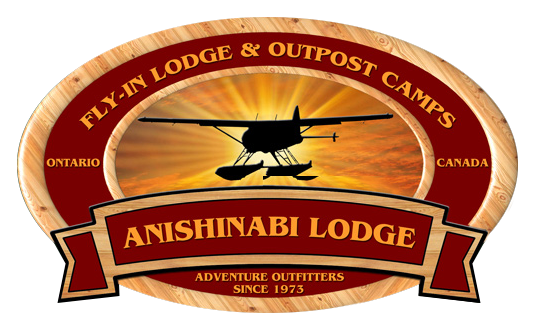 We provide fishermen and bear hunters with the ultimate in an outdoors recreation travel vacation to an unspoiled northwest Ontario Canada wilderness. Nine lakes and we are the only small fishing camp.
The lodge is located 50 miles north of Vermilion Bay near Ear Falls Canada and offers fishermen and hunters comfortable housekeeping cabins in the heart of Ontario's northwestern wilderness called 'Sunset Country'.
Anishinabi remote wilderness location offers some of the finest trout and walleye fishing and hunting in Canada. Your stay at Anishinabi fishing lodge will prove to be one of the most adventurous fishing trips in Canada you've ever experienced.
Anishinabi Lodge and Outposts in Canada are the only camps on more than 8,400 acres of water in Ontario's scenic wilderness. And your stay at the fishing lodge or outpost camp doesn't limit you to one lake. We have boats and motors located at our camp on Anishinabi Lake and also on a half dozen other walleye and pike lakes accessible over short portages.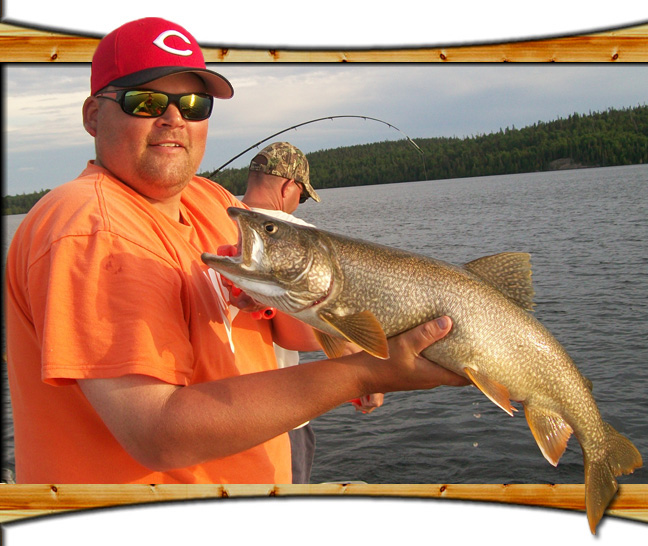 Our remote and secluded fishing Canada location offers you a choice of different lakes filled with Lake Trout, Northern, and of course, Walleye, ensure an excellent and successful fishing vacation. Add some interest and excitement to your fishing trip to Canada this year. We do have trophy walleye to offer but the real difference here is that the deep waters offer exciting premier Lake Trout fishing.
Your stay at Anishinabi will prove to be one of the most satisfying and adventurous fishing or hunting trips you've ever experienced. Fly-in or drive-in with a 4×4 vehicle to our pick up point some miles south of the camp.
If you have 4WD and some undercarriage clearance, you can save a few hundred dollars by driving. When you arrive by 4WD, we will meet you at the end of the road and take you to the lodge some five miles away, by ATV and then by Boat!
Anishinabi Lodge is a quiet and secluded lodge catering to serious fishermen and families and small groups that demand good accommodation, wonderful fishing, reliable boats, almost silent and smokeless four stroke Honda outboard motors and solid professional management. Our remote location plus your choice of many lakes filled with Lake Trout, Northern, and Walleye, ensure an excellent and successful fishing getaway.
Maps/Directions
Clear Canadian Customs at International Falls- Fort Francis and follow Highway 11 east to the junction of Highway 502. Then travel north on Highway 502 to Highway 594 East, then to Highway 17 and west to Vermilion Bay. From there, we'll fly you 50 miles north to Anishinabi Lodge and Outpost.
Alternatively, if you have a 4×4 truck or SUV, you can drive to within five mile of Anishinabi and we will meet you. The last part of the trip is by ATV and then by boat. Please call for details.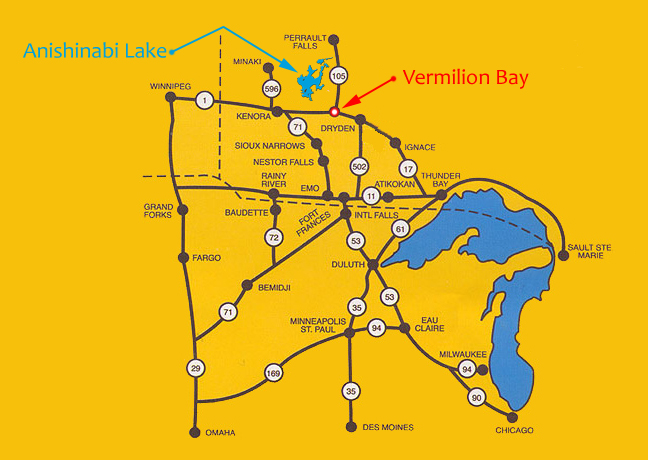 Testimonials: